General Dentist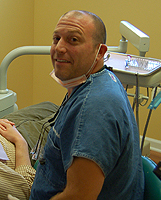 Dr. Eric S. Waldman was born in Queens, NY. He attended University of Buffalo in Buffalo, NY and following graduation he attended Tufts University School of Dental Medicine. After earning his DMD degree, Dr. Waldman completed a General Practice Residency at the Mount Sinai Hospital in New York city.
General Dentist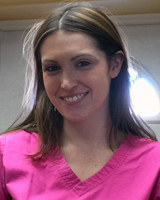 Dr. Rashford attended Syracuse University for a bachelor's degree in Biochemistry and Stony Brook University for a Doctorate in Dental Surgery with Distinction in research. Treating adults, children and special needs patients, Dr. Rashford focuses on providing ideal dental treatment in a relaxed setting.
General Dentist Larry Waldman, DDS, provides quality dental care in all phases of general dentistry including preventive, restorative, and cosmetic services with a focus on root canal treatment. With almost 50 years of experience coupled by his dedication to quality care, Dr. Waldman continues to provide life-changing smiles.
Gwen Dilillo, RDH
Hygienist
Marsha Giordano, RDH
Hygienist