Dental Emergencies 101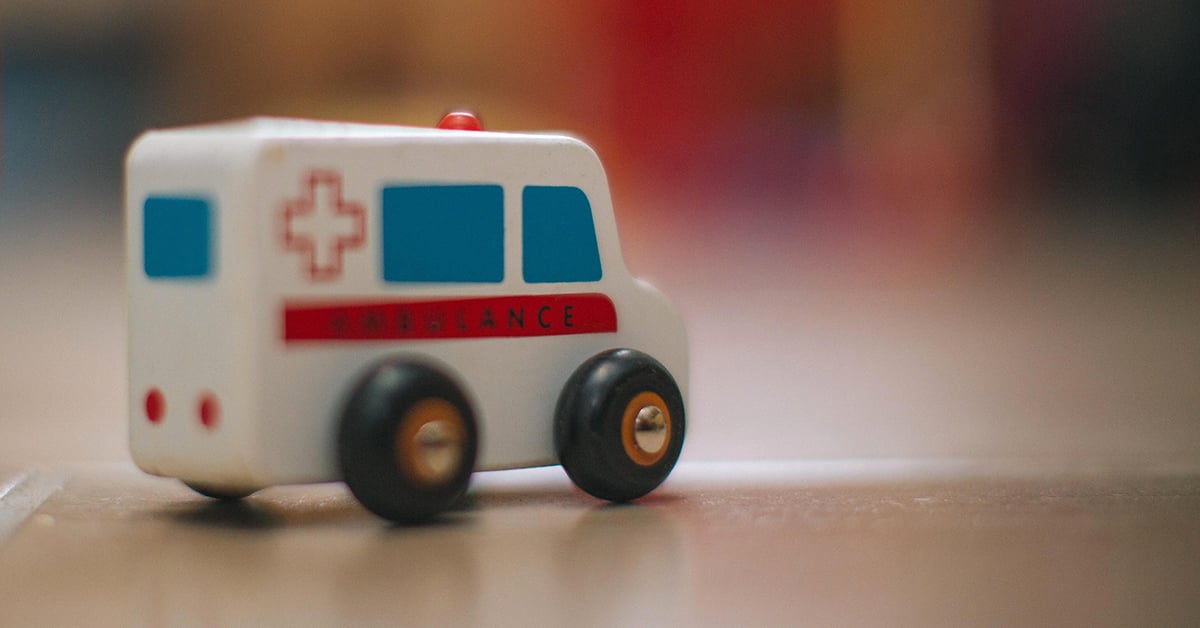 If a dental emergency happens to you, how prepared are you to deal with it properly? Are you clear on who to contact or where to go? If you don't know, you can help yourself by learning when a dental problem is an emergency and what to do about it if one happens.
Not all dental issues are emergencies. However, when you are confronting a mouth injury or dental infection, it's critical for its proper care and your health to know whether it's an emergency that warrants immediate care.
Not all dental emergencies involve pain either, at least not in the beginning stages. So, it's important you avoid using pain as your barometer of how serious or urgent a dental issue may be. Instead, educate yourself on the symptoms of various kinds of dental emergencies so you can spot them the moment you experience them.
Many dental concerns are marked by early symptoms of redness and/or swelling, bleeding gums or teeth with noticeable changes.
Do You Have a Dental Emergency?
All dental problems don't require the same level of care; not every dental problem is an emergency.
A dental emergency can be any of the following:
● Suffered an injury to your mouth
● Are experiencing severe mouth pain
● See pus emerging from between your teeth
● Lost a tooth or have a tooth loose
It's important to be aware as well that many minor dental problems that aren't themselves emergencies could turn into emergencies if they aren't dealt with properly. So, if you have a minor dental issue, schedule an appointment with your dentist in Middletown to get it looked at and treated before you wind up needing to call for emergency dentistry instead.
You don't even have to be sure of whether you're experiencing a dental emergency, your Middletown dentist can help you figure that out. If it's a true dental emergency, your dentist may make time in his or her schedule to see you immediately. Oherwise, he or she may suggest you go to the emergency room. If, however, your dentist decides it's not a dental emergency you're facing, you can simply schedule an appointment with the dental office to be seen for the problem sooner than later. While you await this appointment, your dentist's office can also provide you with some suggestions on how to care for the problem until then, particularly if there's pain involved.
If you're uncertain whether your dental problem is or is not a dental emergency, call us up at Dolson Avenue Dental just to be on the safe side, and we'll help you figure it out–including what course of action to pursue. Remember: timely action makes for much easier treatment and recovery and avoids worse problems and potentially lasting–or even life-threatening damage.
If You Have a Dental Emergency…
If you have a dental emergency or think you might, the first thing you should do is contact our dental office in Middletown. We can guide you through the process of getting the treatment you need within the time frame you need it. No matter if that is emergency dental treatment with us, a visit to the hospital emergency room and/or actions you can take at home, we are available to help.
You Can Prevent Dental Emergencies: Here's How
As we said, there are different causes of dental emergencies, most of which fall into one of two categories: impact-related injuries or infection. We're happy to inform you, there are ways you can prevent each.
How to Avoid Infection
Good oral care is the main way to avoid dental infection. This means brushing twice and flossing once per day to rid the mouth of harmful bacteria. If left alone to build up day after day, this bacteria can form plaque and tartar, which can cause a whole array of dental problems including decay, tooth loss and pain.
Beyond that, good oral care also requires visiting your dentist regularly (once or twice a year) for professional cleanings to help get rid of any harmful bacteria and other debris remaining that you were unable to remove through your daily practice of brushing and flossing. You should also see your dentist just as regularly for a routine exam to make sure your mouth is healthy, and you aren't showing early warning signs of any mouth problems. If the dentist does find such problems, they can treat them more easily and effectively thanks to early detection.
Call us to schedule your regular cleanings and checkups with a dentist in Middletown and prevent infections before they start.
How to Avoid Mouth Injuries
To reduce your risk of injuring your mouth, take the appropriate precautions throughout your daily activities. While driving or riding in a car, wear your seatbelt. While playing sports, wear padding and a helmet, facemask and/or mouthguard, as is appropriate, as well as the right shoes, sneakers, or other footwear. Clear walking paths in your home of clutter to avoid creating tripping and falling hazards. Don't bite or chew on any objects that aren't food and be cautious when eating hard foods. Don't use your teeth, either, to tear, cut or rip items that aren't meant for you to eat.
If you do experience a mouth injury, the key to fast treatment and full healing is quick action on your part. Contact your Middletown emergency dentist the moment you have an impact injury that causes a chipped, cracked, fractured, broken, loose or lost teeth, crowns, or fillings. Not only will you get the pain relief you need as soon as possible, but you'll also help avoid fostering a more serious concern by taking too long to address an injury that could cause it.
Care for All Your Dentistry Needs
Here at Dolson Avenue Dental you can receive both routine and emergency dental care. Call us today for help with whatever your dental needs may be.