Posted under:
Root Canal
Posted on: October 15, 2020
Dental Care Basics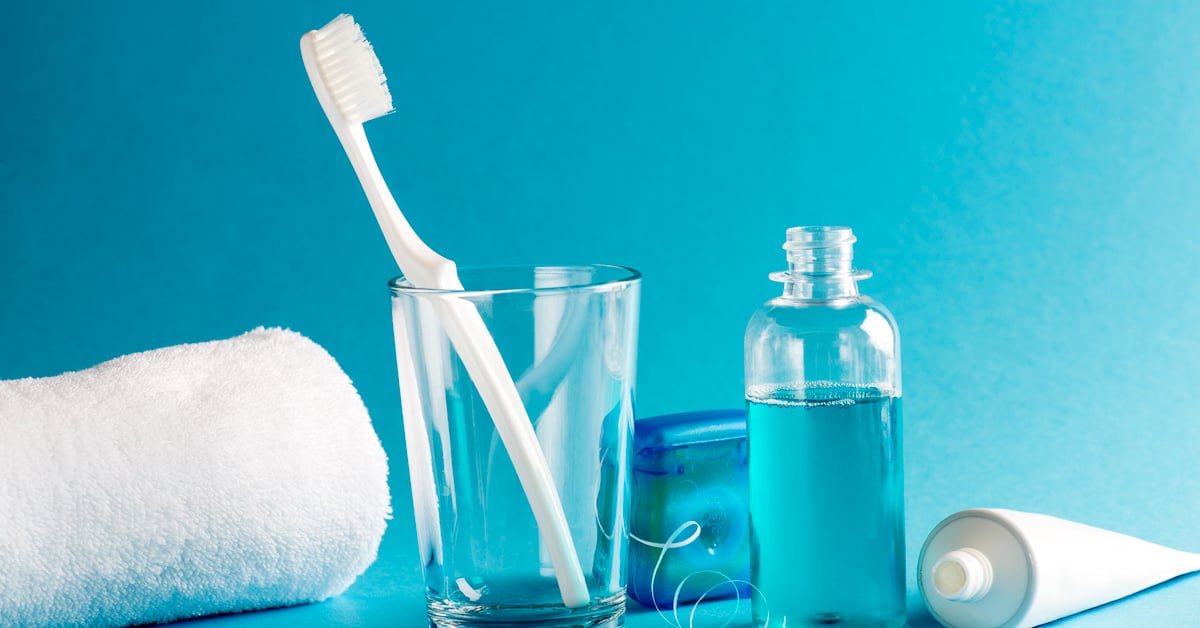 If it has been a while since your last dental appointment, you may be worried about the reception you will receive at the dentist's office. Our team is committed to providing friendly and nonjudgmental services for our clients in the Middletown area. We will work with you to help you learn the basics of dental care and to ensure that you and your family have the healthiest teeth and gums possible.
Along with regular exams to spot developing problems with your teeth, your dental care plan should also include teeth cleaning appointments with our office twice annually and a range of dental care activities at home:
Brushing
Flossing
Eating healthy foods
Avoiding sugary snacks
These four elements of your at-home dental care program will help you to look your best and will help your natural teeth to last longer and look more attractive every time you smile.
The Dangers of Plaque and Tartar
Plaque is a substance that naturally forms when bacteria attack and consume the food fragments and sugary drinks that you eat and drink. This produces an acidic film that attaches to your teeth and tongue. Brushing can remove most of the plaque that forms in your mouth. Flossing is also helpful in removing plaque, which can cause tooth decay and inflammation of the gums. If not removed, plaque can cause gum disease and cavities that can cause pain and bad breath and could result in the loss of your teeth.
Tartar is formed when plaque remains on your teeth for a prolonged period and is allowed to harden in place. It can cause severe irritation and inflammation of the gums if not removed through dental cleanings. This can lead to gum disease, which can cause even greater threats to your teeth and the health of your mouth. Brushing, flossing and dental cleaning appointments offer added protection against periodontal disease and other effects of plaque and tartar.
Warning Signs of Gingivitis and Gum Disease
The most reported symptom of gingivitis is bleeding from the gums after brushing or flossing. In many cases, patients may not be aware they have gingivitis until it is spotted by their dentist during a routine exam. Other symptoms include the following:
Redness or discoloration of the gums
Discomfort or tenderness in gum tissue
Teeth that feel loose or wiggly
A change in the way teeth fit together when biting or chewing
If not treated promptly, gingivitis can develop into full-scale periodontal disease, which can cause the bone of your jaw to become less dense and can affect your suitability for dental implants in the future. In advanced cases, you may even lose one or more teeth as the structures in your jaw break down and can no longer provide support and firm attachment.
In the early stages of gingivitis, our team can provide you with a treatment plan designed to reverse the effects of this condition and to strengthen your teeth, gums and jaw.
We can also help you even if you have already developed periodontal disease. Our dentists will create a treatment plan that will delay the progress of this condition to help you retain your natural teeth for as long as possible.
Cavities and Tooth Decay
Cavities occur when a breach in the outer enamel of your teeth occurs. This is usually the result of plaque and bacteria wearing away at this protective outer layer of your tooth. Cavities and tooth decay are common among young children. Adults should also take care to brush and floss carefully to avoid these issues. Some of the most common symptoms of cavities and tooth decay include the following:
Pain when chewing or biting
A toothache that persists for more than a few hours
Sensitivity to sweet, hot or cold foods and drinks
Holes or changes in your tooth that you can feel or see
Dental fillings are used to close the holes in teeth and to provide protection against further damage caused by plaque and bacteria. If your tooth structure requires further support, we can also provide you with a crown to cover the tooth and to promote its longevity.
Caring for Your Teeth at Home
Brushing your teeth at least twice a day with a soft-bristled toothbrush will remove most of the plaque from your teeth. Be sure to use a fluoride toothpaste and to brush for at least two minutes each time. Replacing your toothbrush every three months is also helpful to ensure the best results from this process.
Flossing is also essential and should be performed at least once a day to remove food particles and plaque from between teeth.
An antibacterial mouthwash is often recommended to remove bacteria from the mouth in cases of gingivitis. Be sure to find one that has the American Dental Association seal of approval to ensure it will work effectively.
Finally, make sure to maintain a healthy diet as sugary and highly refined foods can increase the occurrence of plaque and bacteria in the mouth leading to decay and gum disease.
Why Dental Examinations Are So Important
Building a good relationship with your dentist can make it much easier for you to maintain your dental health. At our dental practice, we work with you to perform the following exams on a regular or as-needed basis:
X-rays to check on the condition of your teeth
Visual exams of your teeth and gums to spot cavities and the signs of gingivitis
Oral cancer screenings, which are very important!
Checkups on the condition of your teeth to find problems with bruxism or teeth grinding
Examinations for TMJ issues if you report pain or discomfort in your jaw
Your dentist will tailor your care to your specific set of needs. This will allow you to enjoy the healthiest teeth and gums. We offer dental care for the whole family to help you keep your smiles brighter now and in the future.
Keeping Your Teeth Healthy For Life
At our dental practice, we work with you to determine the best course of treatment and the right services for your needs. Give us a call today to request more information or to schedule an appointment with us. We look forward to the chance to work with you toward a brighter dental future.