Posted under:
Root Canal
Posted on: October 2, 2022
Celebrate Dental Hygiene Month This October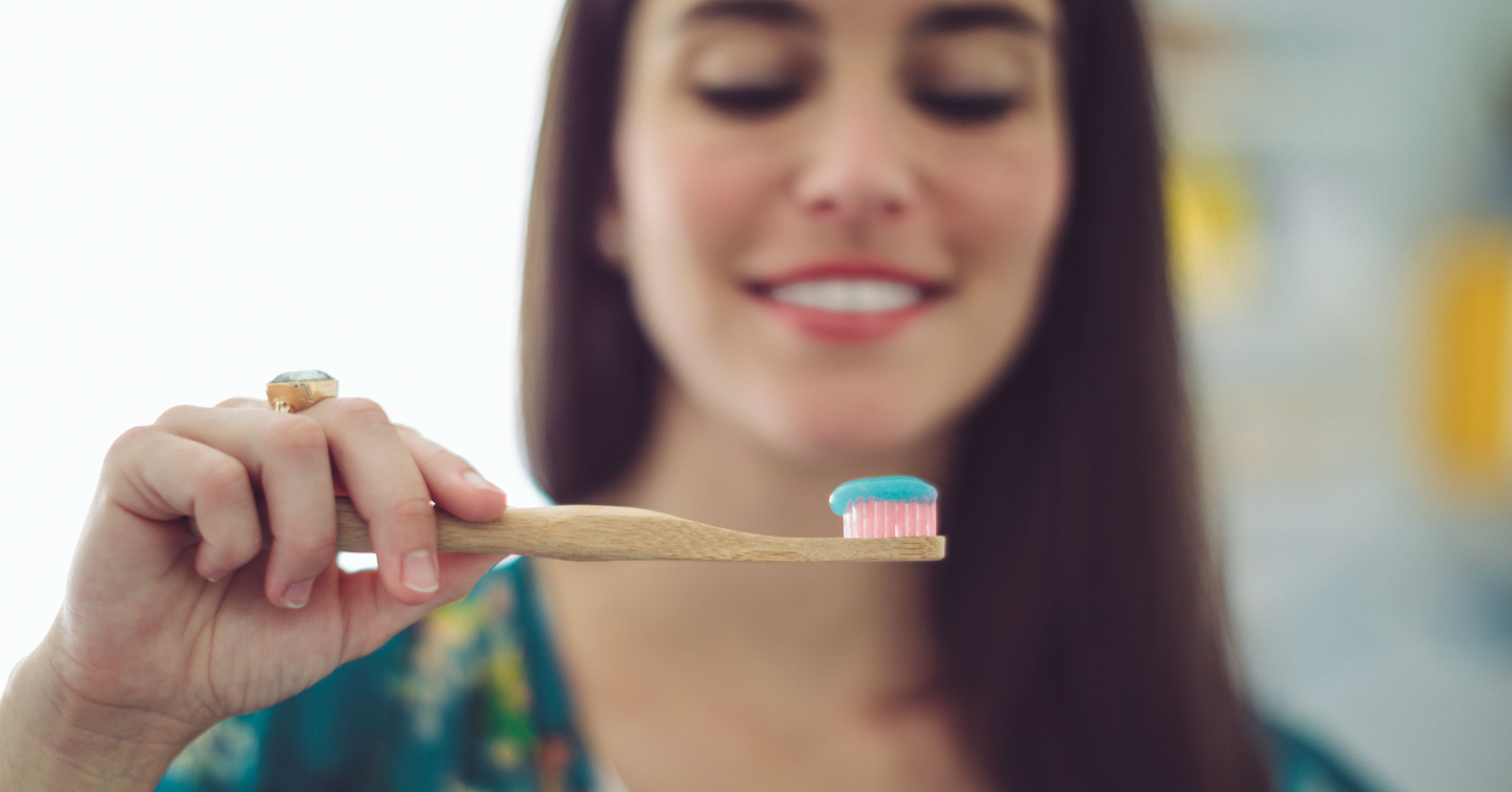 Each year in October, the American Dental Hygienists Association (ADHA) and Wm. Wrigley Jr. Company sponsor a month-long education and awareness event about the importance of good dental hygiene and a good dental hygienist.
As you read through this primer on dental hygiene, consider taking this as an opportunity to call our dental office at Dolson Avenue Dental to schedule an appointment with a trusted and qualified dental hygienist.
What's Dental Hygiene?
Dental hygiene is one of the main building blocks of oral health.
What's Oral Health?
Oral health is the health of your teeth, gums, tongue, and the rest of your mouth, including your jawbone and the connective tissue supporting it all.
Why Is Oral Health Important?
Your oral health affects everything from your appearance to your ability to eat and speak to your protection from infection and diseases of the mouth and anywhere else in the body.
Good dental hygiene is, therefore, one of your first lines of defense against these potential problems.
What Constitutes Good Dental Hygiene?
Practicing good dental hygiene means performing certain tasks habitually on a routine basis, as follows:
Brushing your teeth – Twice a day
Flossing between your teeth – Once a day
Rinsing your mouth with antiseptic mouth rinse – Before you brush and/or as necessary
Chewing sugarless gum – Between meals and/or as necessary
The other key habit to maintain good oral health is seeing your dentist and dental hygienist at least once, if not twice, a year for a thorough dental exam and cleaning.
Tips for Your Dental Hygiene Routine
Here are some tips and techniques for getting the most out of your daily dental hygiene ritual.
Tips for Brushing Your Teeth
Use a soft-bristled toothbrush.
Use fluoride-based toothpaste.
Replace your toothbrush (or toothbrush head, if using an electric toothbrush) every three months or anytime sooner if the bristles fray or wear down.
Brush gently in small up-and-down or circular movements.
Brush every surface of your teeth, gums, and tongue.
When brushing the front side of your teeth and gums, hold the toothbrush at a 45-degree angle; when brushing the back side, hold the toothbrush vertically.
Brush for two minutes minimum each time.
Tips for Flossing
Use a natural silk or waxed floss.
Bring the floss all the way to the gum line before pulling away from it.
Floss each side of the space, then curl the floss around each tooth to floss the front and back of it.
Floss after you brush your teeth in the evening before bed.
Tips for Mouth Rinsing
Use an antiseptic, antibacterial, or antimicrobial mouthwash or mouth rinse containing no sugar.
Rinse your mouth before you brush instead of after to remove loose particles and bacteria on the surface and kill the living bacteria remaining while avoiding causing harm to your tooth enamel.
Tips for Chewing
Chewing gum helps strengthen teeth and gums.
Make sure the gum is sugarless. Sugar, when it mixes with the bacteria in plaque, converts to an acid that starts devouring tooth enamel.
Why Is National Dental Hygiene Awareness Month Important?
National Dental Hygiene Awareness Month helps encourage better oral health, keeping people healthy longer and reducing their dental care costs.
Children of all ages have a number of ways to participate in National Dental Hygiene Awareness Month. One way is to set up an appointment with your dental hygienist in Middletown for your next routine cleaning. While you're there, you can express your gratitude to your dental hygienist for all they do to keep your smile healthy, your breath fresh, and your teeth clean and strong.
What a Dental Hygienist Does
Dental hygienists perform many more tasks than professionally cleaning your teeth. They also:
Go over your dental and health histories
Give you an initial screening for dental diseases or other potential mouth problems and report findings back to your dentist
Give your teeth and gums a professional, deep cleaning using a ranging of tools to and methods to eliminate stains, tartar, and plaque from your teeth
Perform dental x-rays
Inform you about good oral care and dental hygiene
Suggest ways you can improve your dental hygiene routine and oral care
Help you to stay on top of your dental health and keep improving it
Document your care and treatment in real time
Provide a line of communication between your dentist and you
Consequences of Bad Dental Hygiene
Dangers you can help avoid by practicing good dental hygiene habits include:
Bad breath (aka halitosis)
Tooth rot
Caries (aka cavities)
Periodontal disease
Abscessed or infected tooth
Loose or loss teeth
Bad dental hygiene also raises your chances of breaking, chipping, or cracking teeth due to your tooth enamel weakening.
By failing to take proper care of your mouth, you could cause yourself a heap of avoidable pain and discomfort. You could make yourself need expensive and invasive oral surgeries and dental procedures like root canals, scaling and root planing. You could require fillings or crowns. You could even need one or more teeth extracted.
That's not even the end of it. Not taking care of your teeth could eventually lead to a variety of other health problems from diabetes to heart disease, arthritis, cancer, dementia, and stroke.
How to Celebrate National Dental Hygiene Awareness Month
Besides replacing your toothbrush and boning up on your daily dental care routine, one other way to celebrate Dental Hygiene Month is to honor all the dental hygienists out there working so diligently to help keep your teeth, gums, and mouth healthy and clean. There are currently over 200,000 amazing dental hygienists in the U.S. Call us today to book an appointment with one such dental hygienist in Middletown.