Posted under:
Root Canal
Posted on: October 5, 2020
Are Dental Implants Right for You?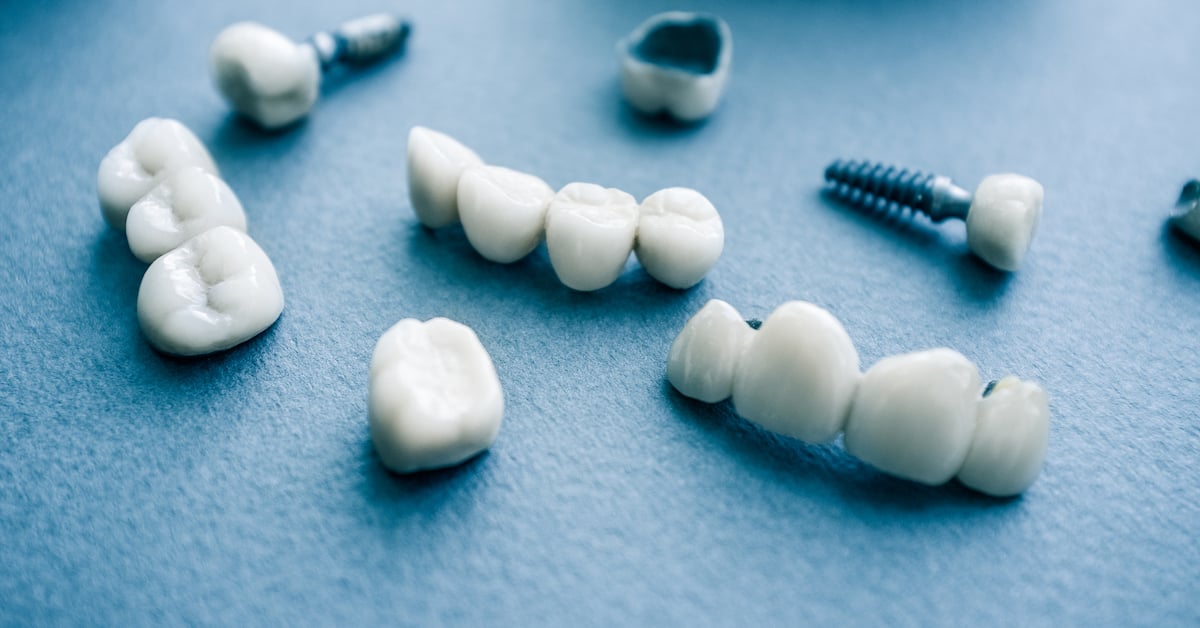 Having a missing tooth that shows when you talk or smile is embarrassing. Unfortunately, it happens to many of us. About 66 percent of American between the ages of 40 to 64, have lost at least one tooth, according to the Centers for Disease Control and Prevention.
Dental implants are an ideal solution for many people, but not everyone qualifies. You have to be in good health so you can recover from implant surgery. There are other alternatives to implants, including dentures and bridges, but many people don't like to have to take dentures out at night or have healthy teeth filed down for a bridge. During your initial consultation, our dentist can talk to you about whether dental implants are a good choice for you.
Dental Implants: What Are They?
A dental implant replaces a missing tooth with a permanent solution that is the closest you can come to a natural tooth. They look and feel just like your other teeth; no one should be able to tell you have an implant.
A dental implant has three separate parts:
The body, post or screw: This portion is made of biocompatible titanium. The post goes into your jawbone or placed directly above but still under the gum. It all depends on the type of implant you choose.
The abutment: The abutment is a connector between the post and the crown.
The crown: This is the prosthetic tooth which many people refer to as an implant because it is the only visible part.
Generally, there are two types of implants. Endosteal and subperiosteal implants. Endosteal implants are placed inside the jawbone and subperiosteal implants go below the gum but above the jawbone.
How Does a Dental Implant Replace a Tooth?
A dental implant is a post or screw that is placed in your jawbone to simulate a tooth root. It supports a crown, which is a realistic-looking natural tooth. Because the implant is strong, you can do everything you did before you lost the tooth; there are no dietary restrictions. Implants replace teeth so well you may forget you have an artificial tooth in your mouth.
Why Does My Dentist Say I Need a Bone Graft Procedure First?
Bone grafts will help grow additional bone to hold your implant. If there isn't enough bone, your implant could fail to properly support the crown. You may have experienced bone loss if you have contracted periodontal disease or if you had a missing tooth for a long time. The bone will deteriorate without a tooth root or implant to stimulate it when you chew.
Your dentist can use bone from your body, donor bone or artificial bone material. There are advantages and disadvantages to using each material, which your dentist will explain. It may take several months after the graft until you are ready for your implant.
How Many Steps Are There in the Dental Procedure?
These are the steps for getting an endosteal implant placed:
Any diseased or damaged teeth are removed
Bone grafting is completed
Implants are installed
Healing and bone growth around implant
Placing the abutment
Seating the crown
Installing the Screw or Post
Your oral surgeon will make an incision in your gum to access the jawbone. Next, he or she will insert a titanium or other biocompatible metal screw in the bone. This takes between one to two hours. The bone will mesh with the implant to create a secure, artificial tooth root. This can take four to six weeks or longer.
Putting on the Abutment
The abutment is a connector. It goes on top of the implant, so it can hold the crown. It will take a few weeks for your gum to heal after this procedure, as the oral surgeon will have to open your gum to reach the top of the implant.
Placing the Crown
During one of the previous steps, your dentist will have taken an impression of your teeth, so the dental lab can fabricate your custom-made crown. Your dentist will cement it on the abutment and then you are finished. You may also request a removable crown, which can detach from the abutment for cleaning or repairs.
Is There Pain After Dental Implant Surgery?
It will depend on your specific case, but generally, you will experience the same amount of discomfort often associated with other outpatient dental surgeries. They may be minor bruising and swelling as well. Your dentist or oral surgeon will provide you with detailed aftercare instructions to follow so you will heal as quickly as possible.
What Are the Rewards of Getting a Dental Implant and What Are the Drawbacks?
During your initial consultation, your dentist will explain the advantages and disadvantages of dental implants so you can make an informed decision.
Rewards
Improved Eating and Speaking: You can eat, speak and laugh without worry. You never have to be afraid of your dentures slipping or making popping noises.
Implants are Virtually Unnoticeable: No one will know you had a missing tooth, or that you have an implant now.
Durability: Implants can last for 20 years or more. One day, you may need a new crown, but your implant may last a lifetime.
Easy Care: You brush and floss around implants just like they were your own natural teeth.
Healthy Jawbone: Implants help prevent bone loss in the jawbone as they emulate the function of a natural tooth root. When you replace a missing tooth with a traditional bridge, the bone could begin to deteriorate as it does not create the same bone stimulation.
Drawbacks
Implants Are Not a Quick Fix: Getting an implant is a lengthy process. While you may have a temporary tooth or multiple teeth available to wear during the process, it's not the same as your natural teeth. For those looking for a fast solution, implants might not be the right choice.
No Insurance Coverage: Insurance companies rarely cover the cost of implants. They are the most expensive tooth replacement option initially, but implants last much longer than a bridge or dentures. Your dentist may have financing options available, allowing you to pay in monthly payments instead of all at once.
Adults Only: Unfortunately, a teen cannot get an implant because their jaw is still growing.
Surgery: There are always risks associated with surgery, which must be considered carefully before undergoing any procedure.
Can I See a Local Dentist for a Dental Implant?
If you're considering a dental implant, consult with an implant expert who has the training and experience to place implants successfully. Our dentists are happy to provide you with their implant-focused credentials and detail their experience to ensure you are working with a trusted partner.
We would be delighted to consult with you if you contact us online or by telephone to set up a time. Our practice's goal is to help you get the smile you deserve with a tooth replacement option which is right for you.